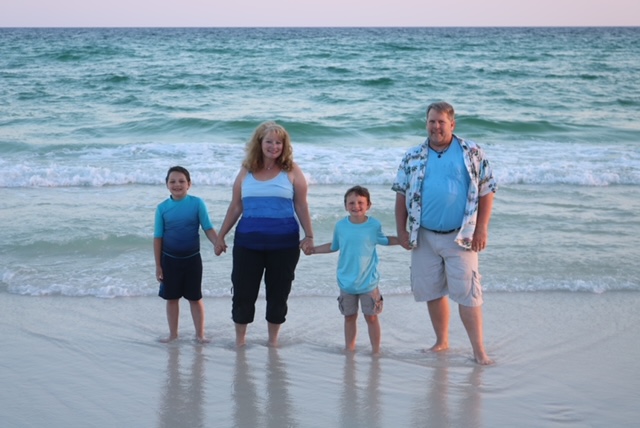 We are David and Belinda Schroeder. We live in middle Tennessee. We have twin soon to be teenaged boys who love Disney and everything else that central Florida has to offer. We are DVC owners but we realized sometimes it's even more fun with family. So we looked into buying our first vacation rental home in the Orlando area. We found the perfect place for sale by the most wonderful seller and we continued to offer Sun Gathering House in ChampionsGate as a short term rental for other families whose love for Disney and Orlando as a vacation spot matched ours. By the grace of God, we met so many wonderful families and this endeavor was successful enough that we sought to add another property to offer up as well. Ohana Gathering House in the brand new Windsor Island Resort was completed in August of 2021.
We love providing these homes to other families with the things they have at home and some of the things they don't. Both sides of our family have suffered through cancer, the fight with cancer, and loss due to cancer. Cancer takes everything from those who have it and their families. I know that my brother Ronnie's last months were more enjoyable when he could be Ronnie and not "a cancer patient". He was more empowered, more positive, when he was treated as himself and not just a patient.
We offer up Sun Gathering House and Ohana Gathering House so that other cancer fighters and their families can return, at least for a little while, to the people and families they were and the things they loved or wanted to do, before cancer.
Waves of Grace embodies this belief that cancer affects PEOPLE, individuals and that we need to try to return this individuality this humanity back to those fighting cancer and their families.
Thank you Waves of Grace for allowing us to align with you so that we can gladly
give back to people in need of restoration of self.
Property Website – ohanagatheringhouse.com
Property Website – sungatheringhouse.com
Disney Planner happiestadventuresonearth.com