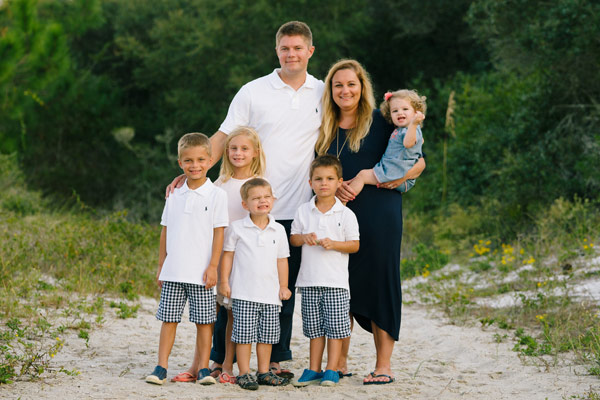 jennifer and mike matwijec
co-founders
Jennifer and Mike Matwijec founded Waves of Grace in 2014 after the passing of Jennifer's mom, Debbie, who went to be with Jesus in July 2012 following a fight with gastric cancer. Debbie loved the beach and talked frequently during her battle with cancer how life-giving it was to spend time at the beach with her family and away from the chaos of cancer. Jennifer serves as the Managing Director of Waves of Grace and is also a stay at home mother to 5 children; Callie, Cooper, Crosby, Clay, and Caroline Grace. Mike serves on the Board of Directors for Waves of Grace along with being a real estate agent for Zeitlin Sotheby's International Realty.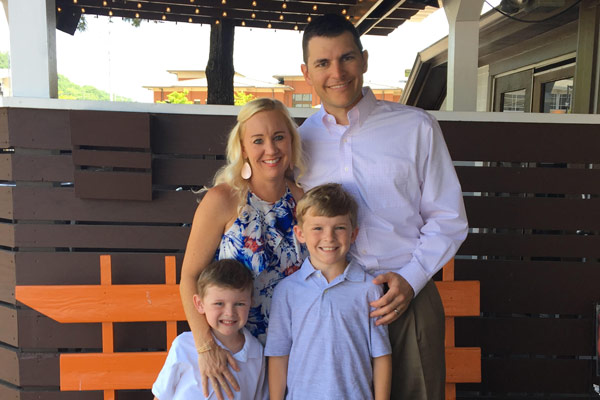 brad winstead
chair
Brad resides in Brentwood with his love and best friend, Katie. Katie and Brad have two boys, Braden and Will, and the family dog, Taylor (who has been living with cancer and diabetes for over 2 years). Brad is a CPA and works at The Family Office. Brad and Katie's passion for Waves of Grace stems from Brad's personal battle with cancer in 2009 as well as Katie's massive heart for others in need. Katie and Brad love helping Waves as a way to show Braden and Will how to live out the family motto "Help others and say thank you every day!"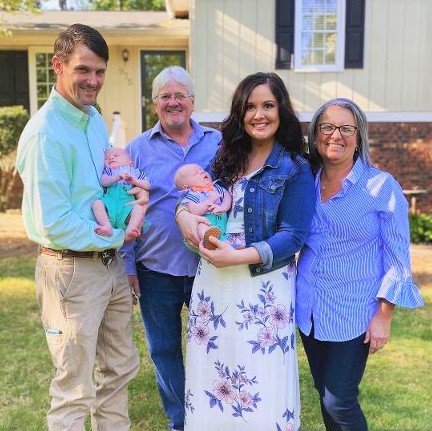 ana anthuis
Ana and her husband Tim live in Atlanta, close to their daughter, son in law and twin grandsons. After declaring "victory" over breast cancer in 2012, Ana and her family decided it was time to fulfill a lifetime dream of owning a beach home where new memories with family and friends are made often. Ana was introduced to the Matwijec's and Waves of Grace by a family member, and knowing firsthand the importance of rest during and after facing cancer, there was no hesitation by the Anthuis family to welcome the first Waves of Grace recipient to their beach home in December 20014. Honored and humbled to serve on the Board, Ana and her family are fully committed to Waves of Grace mission and its continuous growth.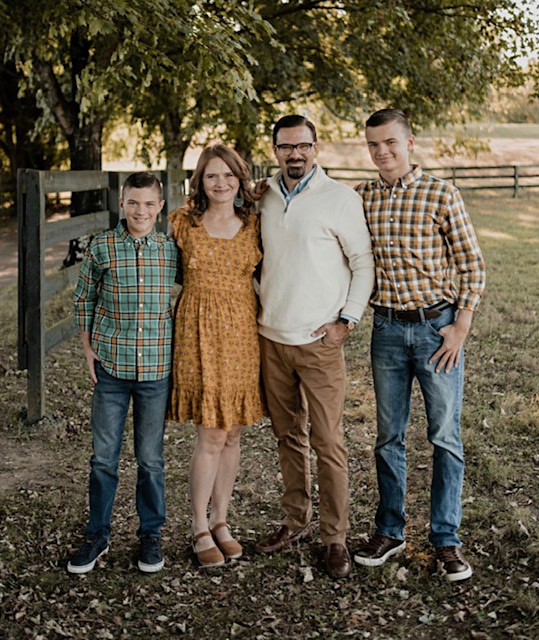 dave williamson
Dave Williamson is a native of Memphis, TN and has lived in Williamson County for the past 12 years. He has been married to his wife, Amber, for 16 years and has two sons Luke (13) and Logan (10). Dave has worked for Franklin based Logo Brands for 15 years and currently serves as Chief Operating Officer. In his spare time, he enjoys spending time with family, attending sporting events, and taking care of the family property in Thompson's Station. Dave is honored to serve on the board of Waves of Grace because of he believes deeply in their commitment to serving cancer patients and their families. After losing his mother in law to breast cancer at 53, and most recently losing a best friend to cancer at 34 he views the investment in Waves a way to honor their legacy.

cody clayton
Cody attended Abilene Christian University where he earned his Accounting Degree and went on to become a CPA. He spent several years in auditing and financial assurance at Ernst and Young and Carr, Riggs and Ingram. In 2008 Cody co-founded Kemberton Healthcare Services and served as the Chief Financial Officer until the successful sale of the business in 2017. Cody joined the Healthfuse as EVP in 2020 to help grow new business and strengthen existing partnerships. Cody and his wife Ashley have both been volunteer Young Life leaders in the past and continue to lead bible studies with "kids" they met 10+ years ago in the community. They have two children, Cope (8) and Cate (21 months).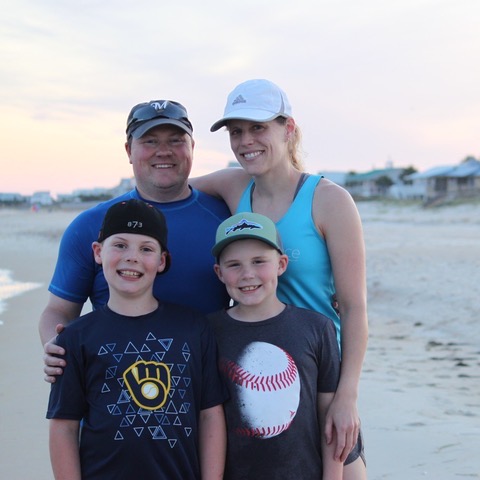 alanna truss
Alanna hails from Newfoundland, Canada. Growing up in Newfoundland gave her a true appreciation for the calm that comes with being near the water. Alanna moved to Nashville in 2003 to pursue a doctoral degree in clinical psychology and currently runs a private practice. Alanna lives in Brentwood with her husband and two sons (AJ-11 and Caleb-9). Alanna first learned about Waves of Grace in 2015 when a friend invited her to train for the Rock 'N' Roll half marathon and raise money for Waves. Alanna has run and fundraised every year since. Alanna is honored to have the opportunity to serve on the board for a charity she is so passionate about.