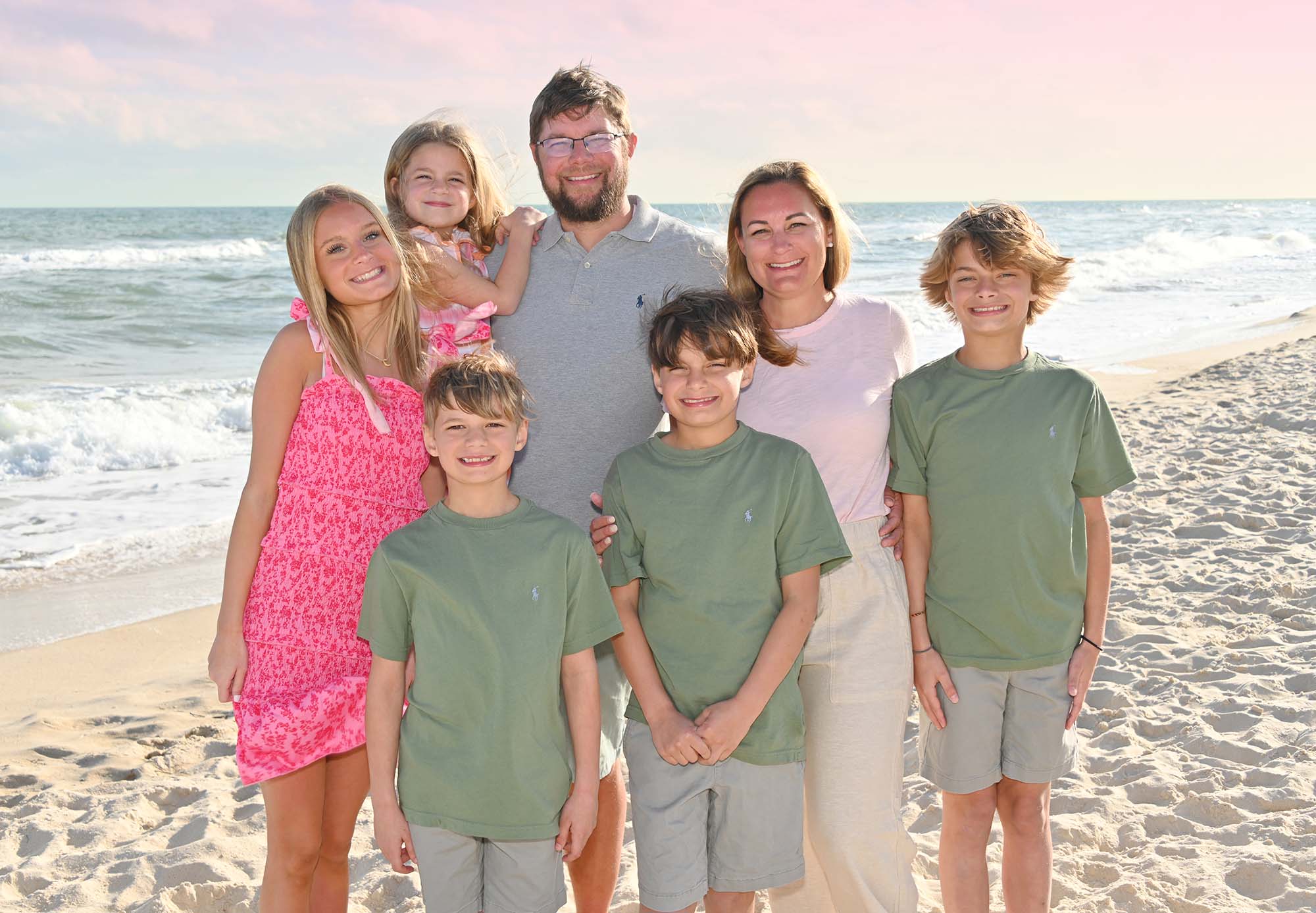 jennifer and mike matwijec
co-founders
Jennifer and Mike Matwijec founded Waves of Grace in 2014 after the passing of Jennifer's mom, Debbie, who went to be with Jesus in July 2012 following a fight with gastric cancer. Debbie loved the beach and talked frequently during her battle with cancer how life-giving it was to spend time at the beach with her family and away from the chaos of cancer. Jennifer serves as the Managing Director of Waves of Grace and is also a stay at home mother to 5 children; Callie, Cooper, Crosby, Clay, and Caroline Grace. Mike serves on the Board of Directors for Waves of Grace along with being a real estate agent for Zeitlin Sotheby's International Realty.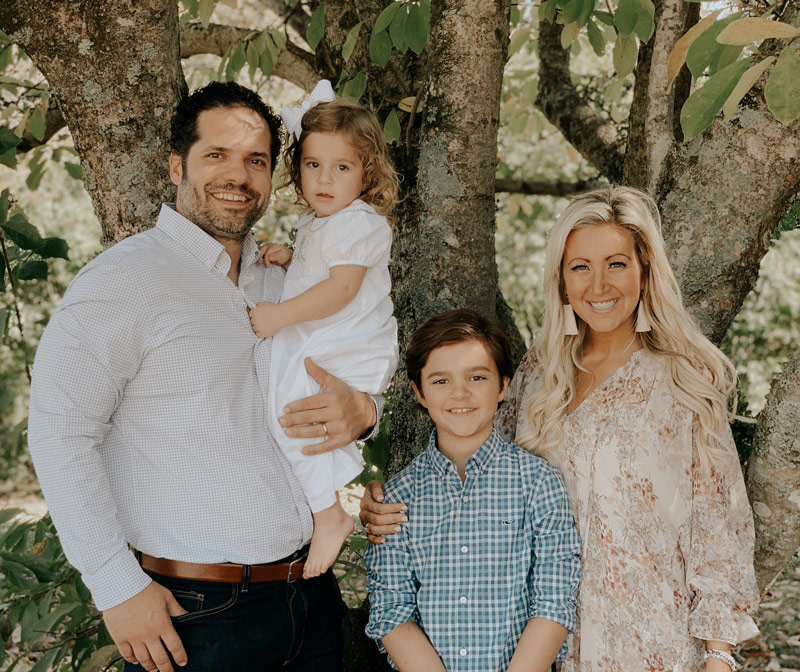 cody clayton
Cody attended Abilene Christian University where he earned his Accounting Degree and went on to become a CPA. He spent several years in auditing and financial assurance at Ernst and Young and Carr, Riggs and Ingram. In 2008 Cody co-founded Kemberton Healthcare Services and served as the Chief Financial Officer until the successful sale of the business in 2017. Cody joined the Healthfuse as EVP in 2020 to help grow new business and strengthen existing partnerships. Cody and his wife Ashley have both been volunteer Young Life leaders in the past and continue to lead bible studies with "kids" they met 10+ years ago in the community. They have two children, Cope (9) and Cate (2).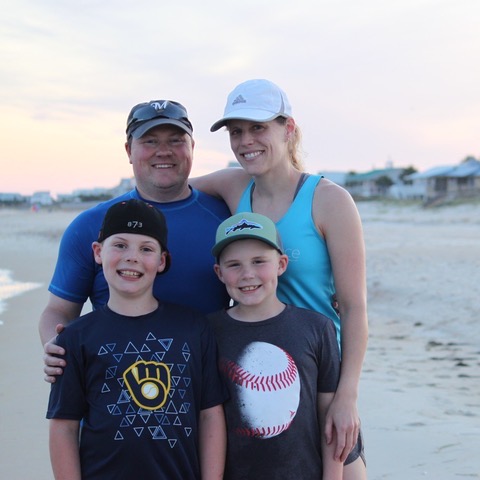 alanna truss
Alanna hails from Newfoundland, Canada. Growing up in Newfoundland gave her a true appreciation for the calm that comes with being near the water. Alanna moved to Nashville in 2003 to pursue a doctoral degree in clinical psychology and currently runs a private practice. Alanna lives in Brentwood with her husband and two sons (AJ-11 and Caleb-9). Alanna first learned about Waves of Grace in 2015 when a friend invited her to train for the Rock 'N' Roll half marathon and raise money for Waves. Alanna has run and fundraised every year since. Alanna is honored to have the opportunity to serve on the board for a charity she is so passionate about.

haylie robbins
Haylie and her husband Ted are both natives of Williamson County and currently live in Franklin, TN with their black lab, Bauer and their son, Gray. She recently became a mom in 2022, and enjoys water skiing, spending time with her family and friends, and reading on her kindle. Haylie is a licensed attorney in Nashville and works for the TN Attorney General's Office, in the Medicaid Fraud Unit. After losing her Grandpa to esophageal cancer and watching her Grandma become a breast cancer survivor, she is dedicated to support and serve those currently battling or those who have previously battled cancer. She has a heart for helping in the community, and she feels extremely blessed to have the chance to serve on a board that provides relief and respite to those enduring cancer.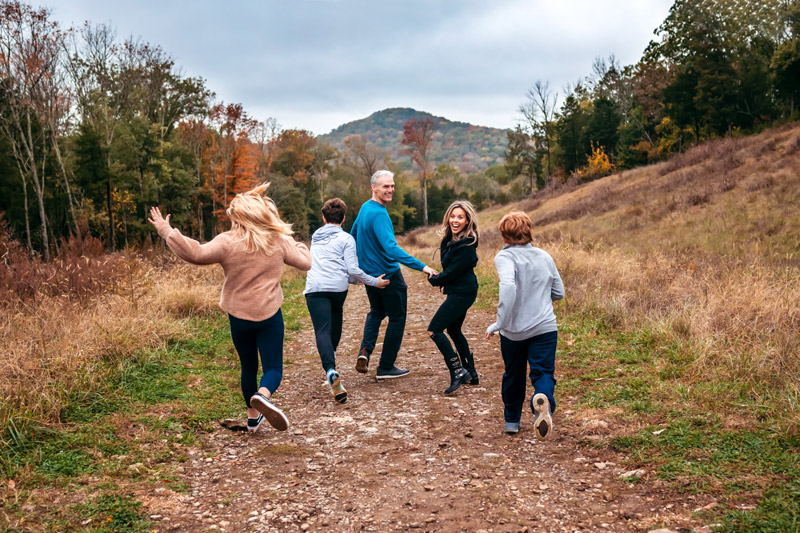 carole sullivan
Carole is a broadcaster and current host of WSMV's lifestyle show, TODAY in Nashville. She also hosts a nationally broadcast seasonal cooking show for the allrecipes brand. Carole has decades of experience in storytelling and highlighting community action as a news reporter and anchor. She has seen the power of giving and love during the hardest of situations. Her goal is to raise awareness and highlight the Waves of Grace mission.
She and her husband Mike live in Brentwood, TN with their three children Patrick, Teagan, and John.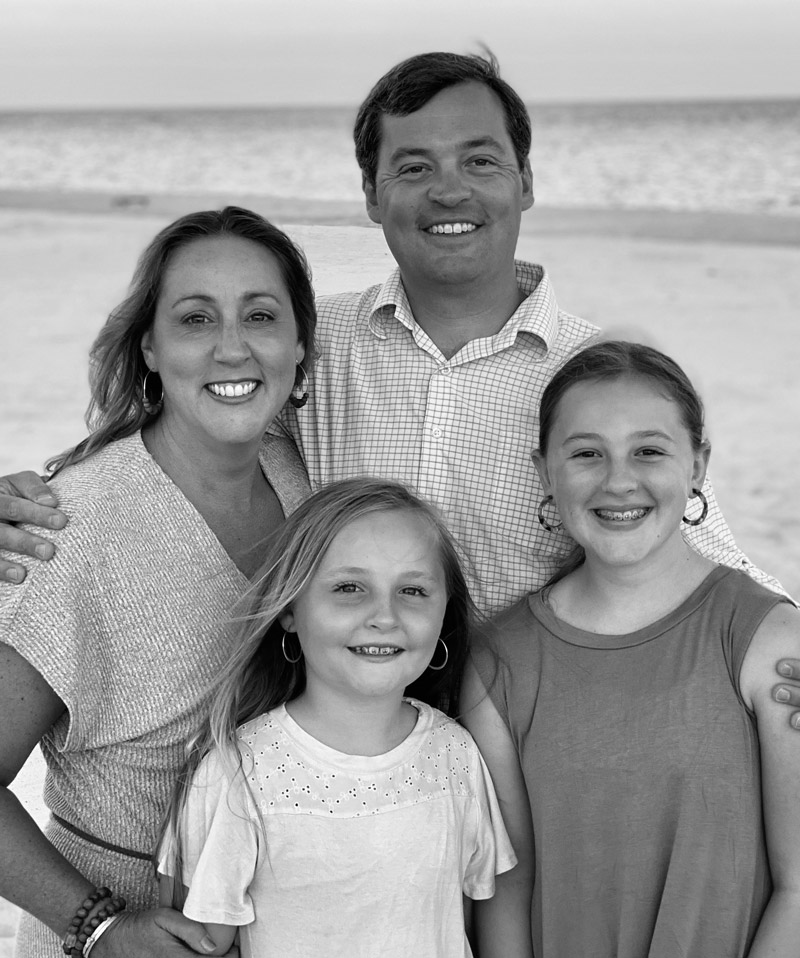 chris roark
Chris is a passionate advocate for families battling cancer. He is an attorney and co-founder of Kemberton Healthcare Services, a revenue cycle management service provider to hospitals, specializing in complex claims. He was the COO and General Counsel of Kemberton until the successful sale of the business in 2017. He currently acts as an investor and adviser to several companies and serves on the board of a Pediatric Cancer Research Lab. Chris and his wife Cristin have two daughters, Olivia and Gwyneth. When Gwyneth was 3-years-old, she was diagnosed with Wilms' tumor and suffered a relapse. She underwent nearly two years of treatment (2014-2016) at Monroe Carell Jr. Children's Hospital at Vanderbilt, and is now a cancer survivor! The Roark family is dedicated to supporting cancer research and helping families navigating their cancer journey.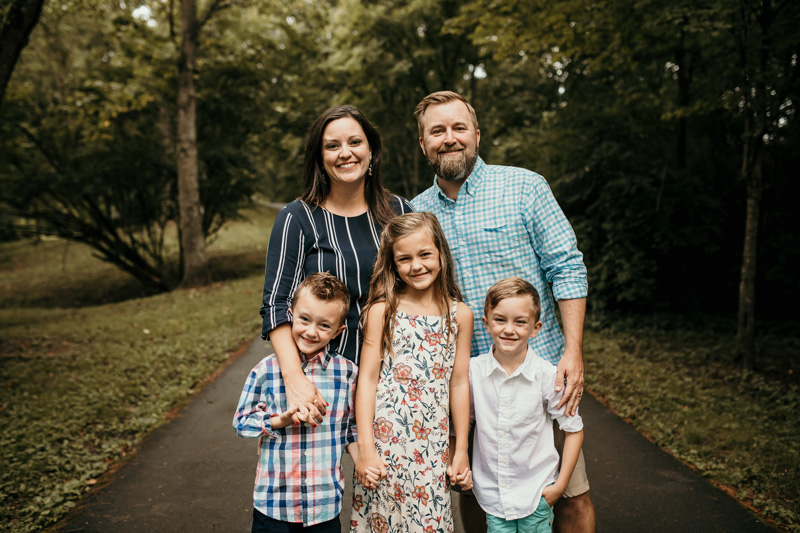 josh meadows
Josh and Allison are Nashville natives living in Brentwood with their children, Harper, Houston, and Gatlin. Josh, a graduate of MTSU and Vanderbilt University, has worked in the construction industry for 20+ years. Starting in residential construction, he made the switch to commercial after getting his masters in 2006. Josh is now Vice President of JE Dunn Construction's National Healthcare Division, specializing in hospital construction. He has known the Matwijecs most of his adult life and was an early supporter of Waves of Grace. He is excited to join the team in a more official capacity!