my story
4 years ago, if you saw me running, I was either very late for something important or a wild animal was chasing me. Then I heard about the incredible work that Waves of Grace was doing for families dealing with cancer and I was inspired to try something new. I started running that month and haven't stopped since. This year I will be running the Rock 'N' Roll Half Marathon for the 4th time, raising money for this incredible charity. Please consider a donation!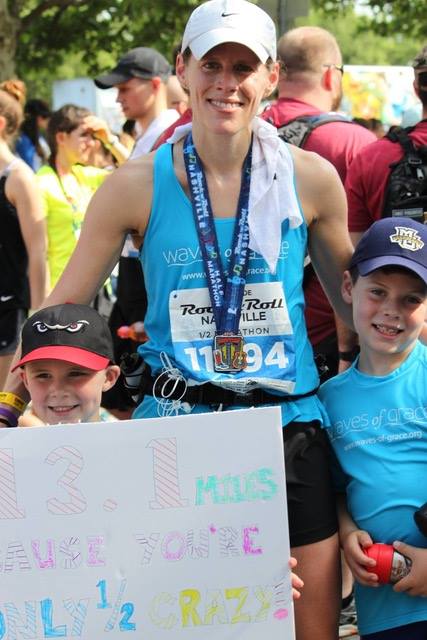 recent donations
Kari Irons
You got this! I hattte running so I'm in awe of your physical drive and passion for this cause!
Janet and Jim Coathup
Alanna, so proud of your dedication to helping others! Have a great run! Love you!!
jenna gay
Awesome to see you doing this again girl!!!!
Stephanie & John Dunlea
Good luck at the Race! Just keep running! Go Alanna!
Dave and Marilyn Bruce
So happy you're supporting such a great cause! All the best in your run!