our story
Cynthia and I joined the Waves of Grace Team in December 2015. Cynthia's cousin Wendy was battling cancer and was one of the first beach trip recipients earlier in the year. Wendy's family told us what a blessing it was for her and how much it had helped to get a break for a few days when battling cancer. We have been involved fund raising and running races all year long in 2016,2017 and 2019 including the Nashville Half Marathons to bring awareness to people, of the mission of Waves of Grace and what they
do.
In August of 2017 Cynthia was diagnosed with breast cancer. She had surgery and began chemo. Cynthia walked the 5K in Nashville in 2018 on Saturday after undergoing chemo on Thursday. This year we will complete the half marathon together to celebrate her being a cancer survivor.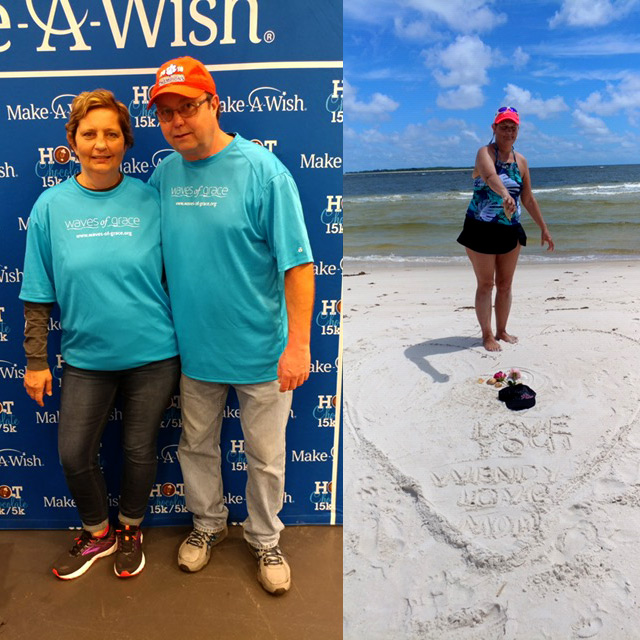 support cynthia & tim myles
recent donations
Penny Williams
In memory of my sister Wendy Perry
Peach State Truck Centers
Sherry Cardwell
Best of luck to you both!